X-rated Gay Art Collection

AREA51su is Top Secret Blogger
which are for Your Eyes Only
Don't Tell Mama
-Gay Art Gallery , Gay Video and Music,
Best Gay Blogs, Photo Gay,
Femdom and other.


Hi! Hallo! Hello! Bonjour! Hola!
Salam! Olá! Ave! Salut! Yo! Hej!
Hei! Ciao a tutti! Terve! Moi!
Welcome! Bienvenue! Tervetuloa!
Välkommen! Velkommen! Willkommen!


AREA51su : Markus Suvanko
Yes I'm Gay and theme in here is Gay - TIPS! Clik Image (it's LINK) and see MORE

Next generation Gay imperial coat of arms
Biggest & The Best
2007
Now: Total PageViews
Over 16 Million!
GAY ART
SPECIAL BLOG
AREA51su of FinLand
Art, image, Video, Music
and others Best Gay Blogs
http://area51sufinland.blogspot.com/
:::The artwork contained on this page or its links are of an adult nature!:::


AREA51su@ gmail.com
AREA51su

of Finland
is a top secret blog

meant for your eyes only.

Come see hot pics of naked men!


AREA51su of Finland
This is gay erotic art blog site
Welcome to my X-rated Gay Art Collection




We Do What We Like

&

We Like What We Do

---


Background sound clip
Hans Zimmer is one of the best combosers in the World!
I think, he's better than Mozart or Bach!



YouTube to MP3 Converter - Video2mp3

Video2mp3 is a free video to MP3 Converter
---




WARNING. THIS IS AN ADULTS-ONLY SITE.

THIS WEBSITE IS EXCLUSIVELY INTENDED TO ADULTS.

SITIO ESTRICTAMENTE RESERVADO PARA ADULTOS.

TÄMÄN SIVUN MATERIAALI ON VAIN AIKUISILLE.

CE SITE EST STRICTEMENT RESERVE AUX ADULTES.

QUESTO SITO E STRETTAMENTE RISERVATO AI ADULTI.

欢迎来到中国!
---
This website contains information, links, images and videos of sexually explicit material. If you are under the age of 21, if such material offends you or if it's illegal to view such material in your community please do not continue.
freegaypix
If you are
underage
or are not legal to view my blog then please do not scroll down. Go to
Disney Art
instead.
---
Made in Finland
---
AREA51su of FinLand
The Master of gay erotic art
Oliver Frey Art Gallery
http://www.oliverfreyart.com/
Wikipedia:
Oliver Frey
http://www.oliverfreyart.com/
Oliver Frey Video
---
---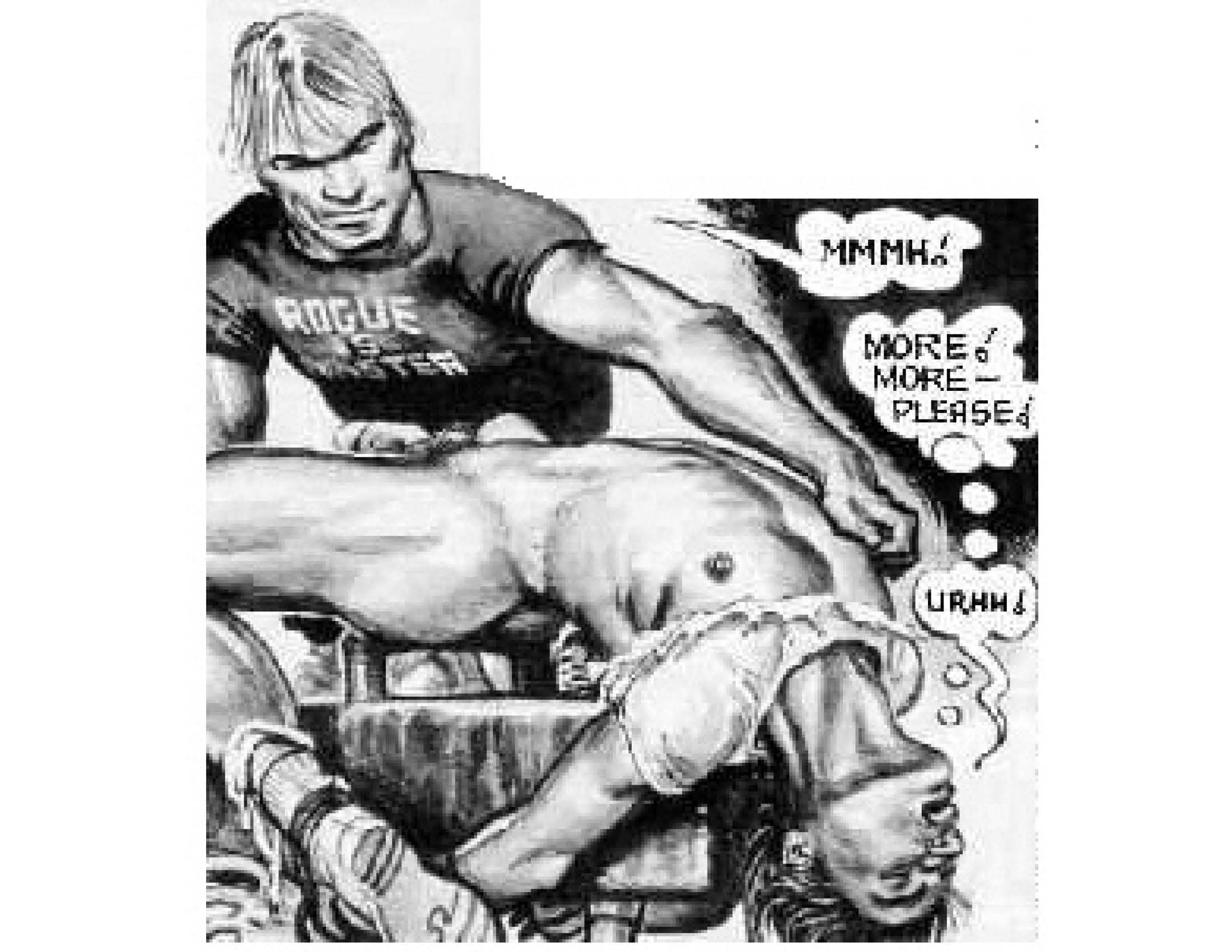 Oliver Frey - Rogue Series
---


OLIVER FREY

Zack

area51suartblogger.blogspot.com
Bike Boy (Part 1 - 4)


Slide Show Video
---
Tips!
IMAGE is LINK ->
Art Gallery, Art Collection, Blog, Website, etc.

CLICK IMAGE and see More
If some Pictures are not displayed
on Web sites
Clear Your Browser's Cache
1. Right-click mouse over the image and display it.
2. To reload a page (F5) or bypass the cache
(Hold the Ctrl key and press the F5).
3. Image is perhaps updated or deleted.
4. Source page is no longer available. :(
Subscribe To


Posts


All Comments
Thursday, 31 October 2019
Description: A group of young men – nine against nine – compete in weekend long paintball game in the woods where enemies are taken prisoner and "interrogated" with plenty of bondage as well as humiliation ranging from smell torture, physical duress, and even homoerotic acts meant to break them. Almost anything goes!
Lähettänyt

Markus AREA51su
klo 21:43
0 kommenttia


Monday, 21 October 2019
".....He was back: the trainer, the tormenter, the torturer. Neil forced his eyes to open. There was a table and chairs set up right in front of him, with eggs and bacon and toast and fruit. He salivated.
.....
Neil watched fearfully as he grabbed the metal bar from the table and attached the cuff on the youth's right wrist to the chain on one end of the bar, clicking the padlock shut. He then attached the other end of the bar to Neil's left wrist, forcing his wrists about five feet apart. Then lifting the bar up he attached it to the hoist. He then knelt down and unlocked the chains between the youth's ankles, pulling them farther apart and attaching them to the bolts in the floor.
The man stepped back, clearly admiring his work. "You look delicious in this position, 45. Your arms and legs spread wide. Your muscles so nicely displayed, and your cock, too…but you would look even better with a little tension." He grabbed the remote again, and the hoist began to lift, pulling Neil's limbs into an 'X' position
.....
"Let me explain something to you, 45. It is my job to train you. I have trained dozens of boys like you: handsome, athletic, and virile. I like my work. I mean, I really enjoy it." He snarled, so close to Neil's face that the boy could feel his breath. "Understand?"
He released Neil's waist, allowing him to fall back a few inches. "So you see the longer you resist, the more fun for me." Still looking directly into Neil's eyes, the man put his hand on the inside of the boy's thigh, sliding it up until he cupped Neil's balls in his palm, then he closed his fingers around them.
Neil tried to pull away, but the trainer's grip was firm. "Oh, god. You fuck! Let go! Stop touching me you pervert!"
"That's a nice package you have, 45. I don't want to let go," He said, tightening his grip.
Neil squirmed as much as the chains would permit, but his struggles only intensified the pain in his balls. "Please stop, sir. Please, sir!!"
"I will stop when you submit to me" He clenched his fingers and gave the boy's balls a hard yank. "Are you ready to surrender? To accept your fate and call me 'Master?"
Neil hesitated. Somehow, the assault on his genitals had strengthened his resolve. "No fucking way…" he said.
"Wonderful." The man said, releasing his grip ....."
Lähettänyt

Markus AREA51su
klo 19:35
0 kommenttia


Lähettänyt

Markus AREA51su
klo 19:26
0 kommenttia


Olemme saaneet blogiasi (AREA51su of FinLand) koskevan DMCA-valituksen. Sinulle lähetettiin valitusta koskeva sähköposti 3.5.2021. Tekstisi on palautettu Luonnos-tilaan, ja voit muokata sitä täällä. Voit julkaista tekstin uudelleen, kun loukkaava sisältö ja/tai linkit on poistettu. Jos sinulla on mielestäsi oikeus julkaista kyseinen sisältö, voit jättää meille vastavaatimuksen. Lisätietoja DMCA-laista (Yhdysvallat) saat klikkaamalla tätä. Selvitäthän asian välittömästi.
Lähettänyt

Markus AREA51su
klo 19:24
0 kommenttia


".....It took only a few moments to stuff a cloth into the now helpless but protesting boy's mouth and secure it with the strap round the back of his head. He looked at him while squeezing his own cock through the tight denim of his jeans; this boy was his prisoner - he could do whatever he liked to him, and there was absolutely fuck all he could do to stop him. The feeling of power was overwhelming, and he found that it turned him on like nothing else had for years. He gave his cock a final squeeze (he must be careful, he was not far from orgasm himself) and knelt closer to the helpless boy
Well now HE was in control. HE was in the position of having power over another - and he loved it....."
Lähettänyt

Markus AREA51su
klo 19:22
0 kommenttia


Sunday, 6 October 2019
"...
Torture will have to be used from the start of the interrogation.
Jason's team enjoyed inflicting torture,
especially on the youthful naked body of a nineteen year old guy.
For some people this was going to be lots of fun.
...
"Stand with your legs apart, hands on head".
Luke had never felt so vulnerable and afraid in his life.
The guard with the gun stood menacingly
by as the other guard began to run his hands over Luke's naked chest,
teasing the nipples with his thumbs and whispering
sexual comments into Luke's ear. "Can't wait to get my meat into you boy.
For your sake boy, you better suck well and suck deep".
Luke said nothing but the look in his eyes told the guards all they needed to know.
"I wonder if you kiss well? Let's see shall we.
Let's not make this a one way effort. Keep your hands
on your head and kiss, imagine that I am your girl...
...
"Nice and obedient. If you stay this obedient you may even survive this.
Now get those jeans and pants off, in the bag. get naked boy. Let's see that cock".
Luke had no option but to comply, like it or not,
he had to strip naked and do so without hesitation.
A few minutes later Luke was standing naked before his captures,
his hands on his head and his legs outstretched.
His cock and balls hanging for inspection.
It was not long before the boys balls were in the guards hands
and the head of his now hard cock being teased and stimulated.
...
The sight of a naked young male strapped spread eagle to a torture table
was always good news for the interrogating officer.
He was perfect for the role, gay and a sadist.
He so much enjoyed inflicting pain to well defined
young male bodies and Stephen was very well defined.
..."
Lähettänyt

Markus AREA51su
klo 11:37
0 kommenttia


Lähettänyt

Markus AREA51su
klo 11:34
0 kommenttia


Lähettänyt

Markus AREA51su
klo 11:32
0 kommenttia


Lähettänyt

Markus AREA51su
klo 11:30
0 kommenttia


Lähettänyt

Markus AREA51su
klo 11:28
0 kommenttia


1 780 G+ ! JEEEES !!! Thanks Everybody!
Nokia Lumia Windows 8 Tablet Pc
AREA51su of FinLand - Markus Suvanko area51su @yahoo.com @gmail.com
Subscribe To


Posts


All Comments
AREA51su
Load Free DreamBoyBondag Video / FilesTube
Load Free

DreamBoyBondag Video
FilesTube
FilesTube: DreamBoyBondage (All)
---
How to Avoid Rapidshare
and Megaupload Download Limits
and Wait Times
---
---
Dreamboy bondage : ***ped punk (part1) /BoyzTube.com
Joshua, an 18-year-old skater kid we've been following for the last week, is a perfect target for ***ping: a loner with a hot body and a very cute face. We grabbed him last night and locked him in a dark cell, chained, gagged and hooded. Now it's time to drag him out for some fun. Slowly cutting away his clothes reveals an even better body than we expected. And he's still got plenty of fight.
DreamBoyBondage / GayFinder.tv
If video not playing try to use
Firefox
or
Safari
Boner Guide Gay Porn Site Directory
The 100 Best Gay Novels

The 100 Best Gay Novels
AREA51su of Finland
Guestbook
AREA51su
World's Largest Free Gay Art link Assortment



AREA51su Of Finland

SIMPLY THE BIGGEST

FREE GAY ART SITE!
Fish follow your mouse hoping you will feed them by clicking the surface of the water